3-9-14

This (alleged) concept art for the new Poltergeist was supposedly posted to the site denofgeek temporarily. I like it. UPDATE: it was likely fan created, as evidenced from the fact that the image has been online for a couple of years:

But still a cool poster idea (and tagline) though! Guess we'll find out for sure later this year.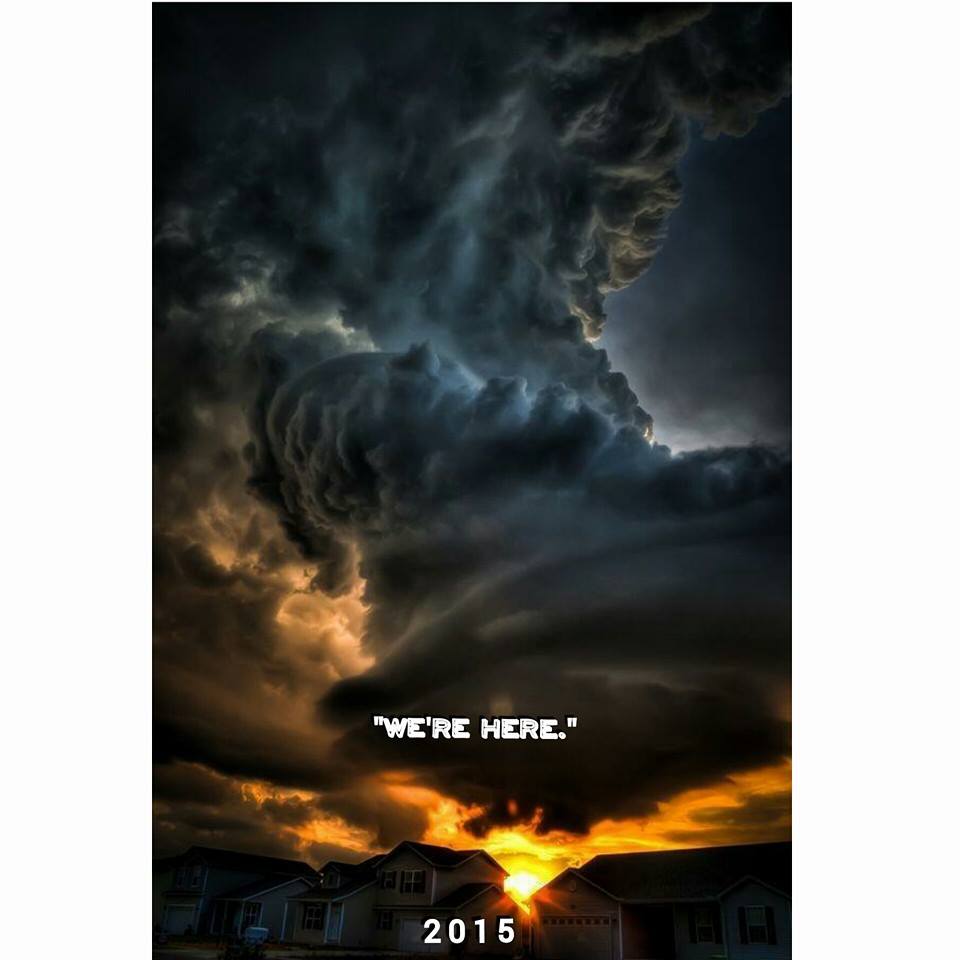 Update: 12/26/13
Welcome to those linked here from the Twitter feed of ShockTillYouDrop's Ryan Turek(http://bit.ly/1cs9MSo). Thanks, Ryan!
Check out Ryan's "Poltergeist" post here: http://bit.ly/1cs9E5o
Filming wrapped at Pinewood Toronto Studios a couple of weeks ago. Now, post production begins. The release date is rumored to be next November.
Visit this site often for the latest updates as production continues (along with my sites dedicated to the other "Poltergeist" films, linked on the left). You can also join the discussion about the whole "Poltergeist" franchise on my Facebook group (featuring a lot of cool exclusive content):

Below are some great photos courtesy of photographer Dave Magak. He lives on the same street in Hamilton, Ontario where filming was taking place. You can visit his web site here: www.davemagak.com.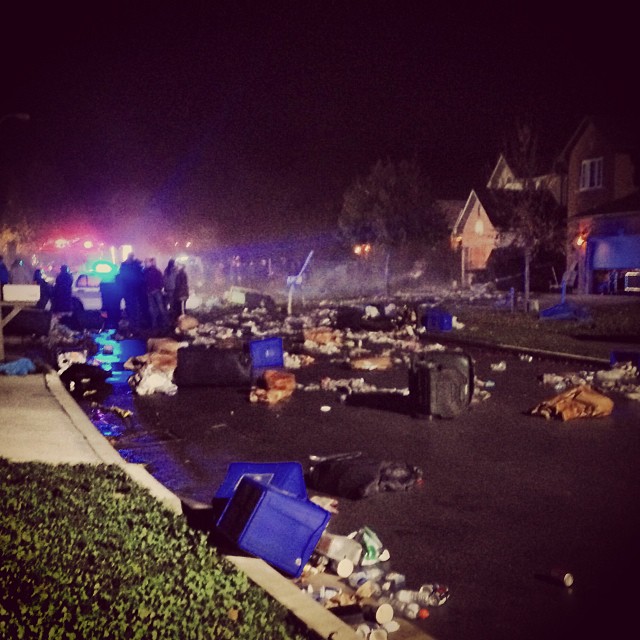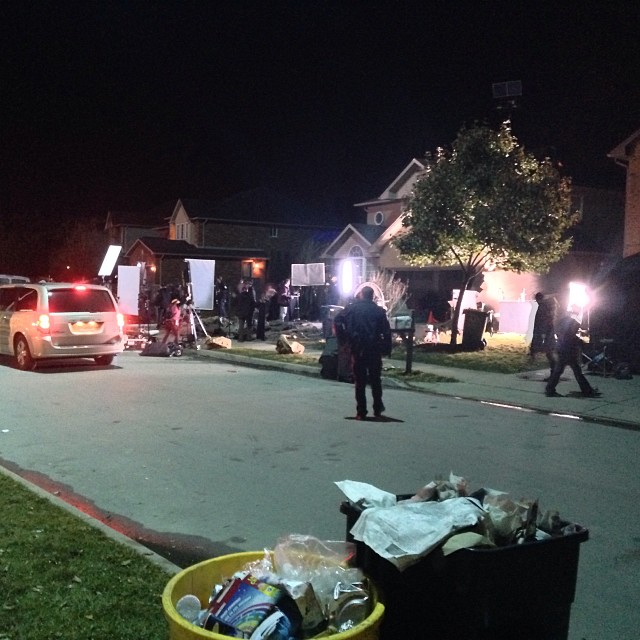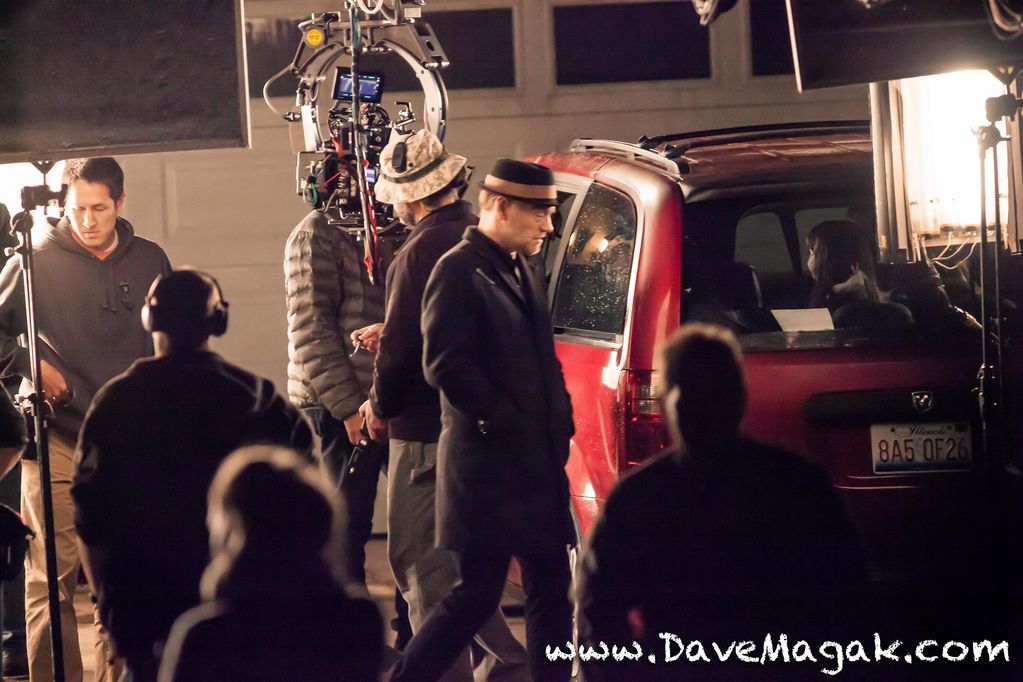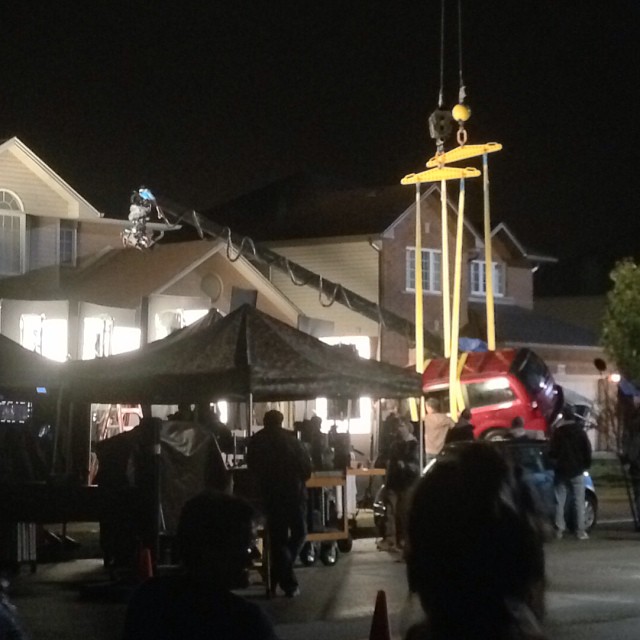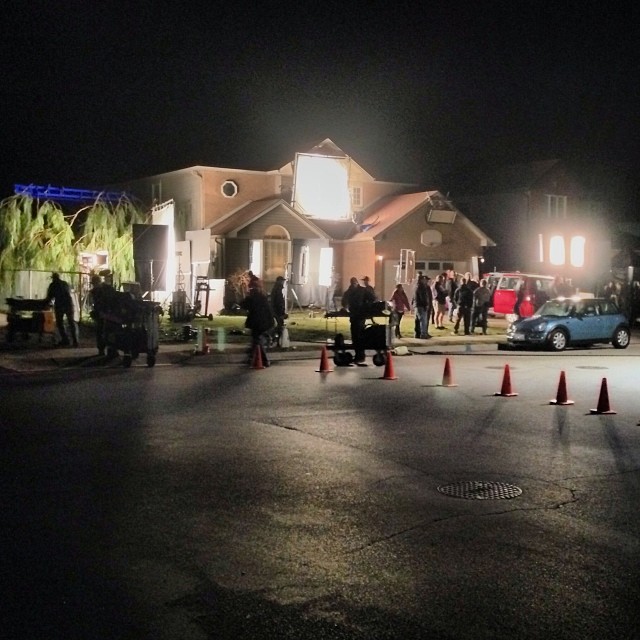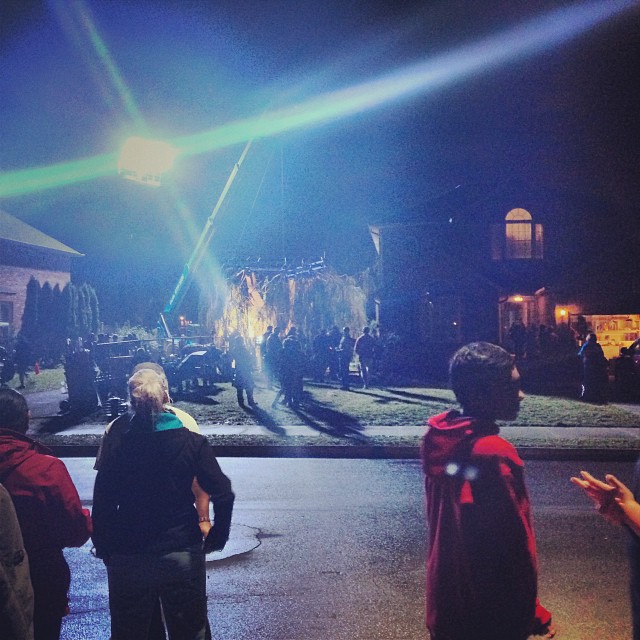 A scene will take place at this Church. Filming occurred in one of their offices:
https://www.google.com/search?q=t+eaton+church&ie=utf-8&oe=utf-8&aq=t&rls=org.mozilla%3Aen-US%3Aofficial&client=firefox-a#q=timothy+eaton+memorial+church&rls=org.mozilla:en-US%3Aofficial
This shot was found on Twitter:
https://twitter.com/PashSimp/status/388499377771118593/photo/1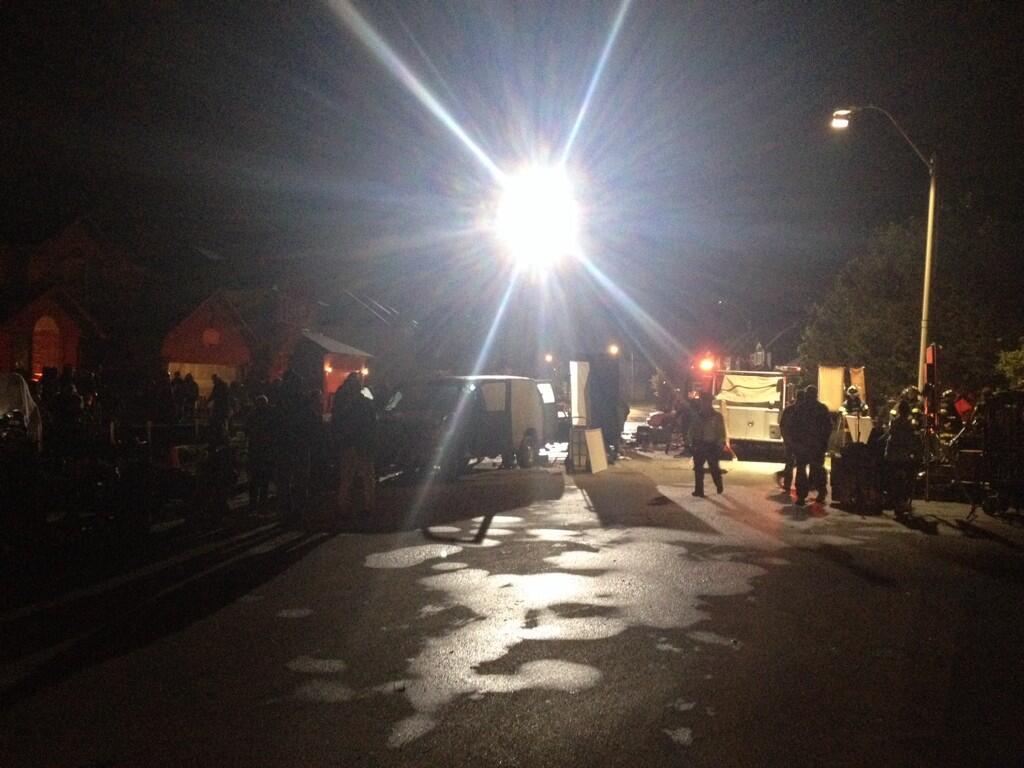 A few Instagram pics from other neighbors who live nearby:
http://instagram.com/p/fO0zvzNOiA/?ref=nf
http://instagram.com/p/fMBtXStOmr/?ref=nf#
http://instagram.com/p/e9pT8SNOo7/?ref=nf#
http://instagram.com/p/e8QGTgNOkc/?ref=nf#
http://instagram.com/p/e_YixrNOuk/?ref=nf#
http://instagram.com/p/fEnsfltOox/?ref=nf#
http://instagram.com/p/fEJYIBNOrv/?ref=nf#
This is a good shot of the tree. The top will be done with CGI:
http://instagram.com/p/e-1Yh-tOtI/?ref=nf#
And more from Twitter:
https://twitter.com/cayumps/status/387396092285165568?ref=nf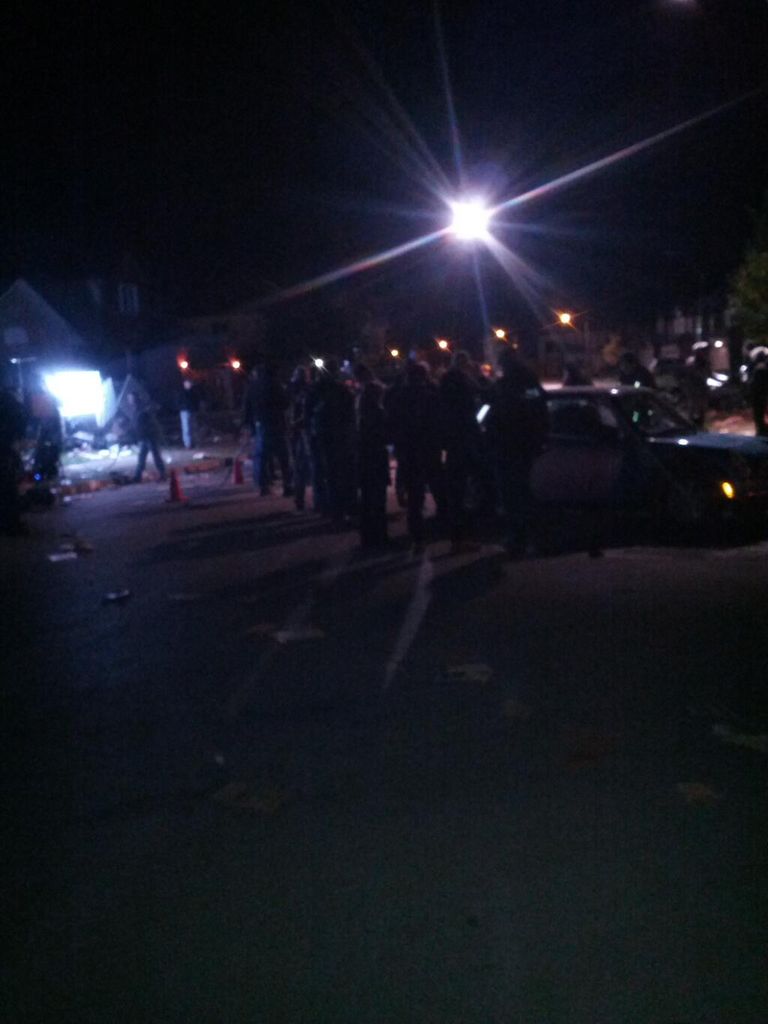 "CanadianSean" on Twitter took these:
https://twitter.com/Canadian_sean/status/386621709362548736?ref=nf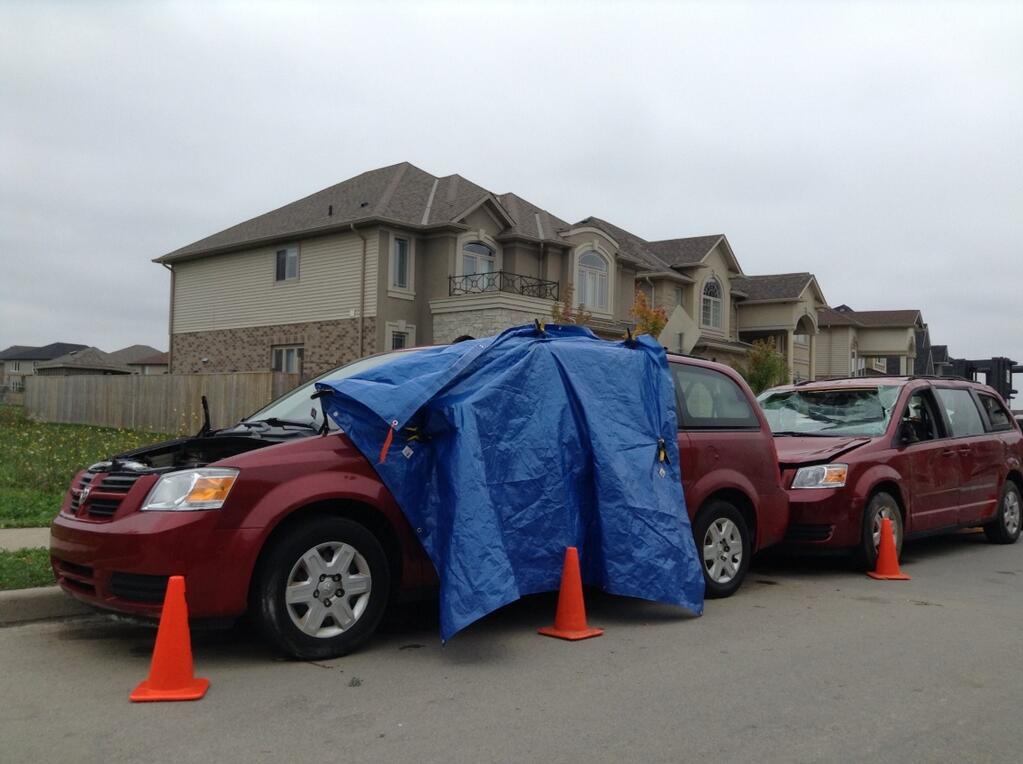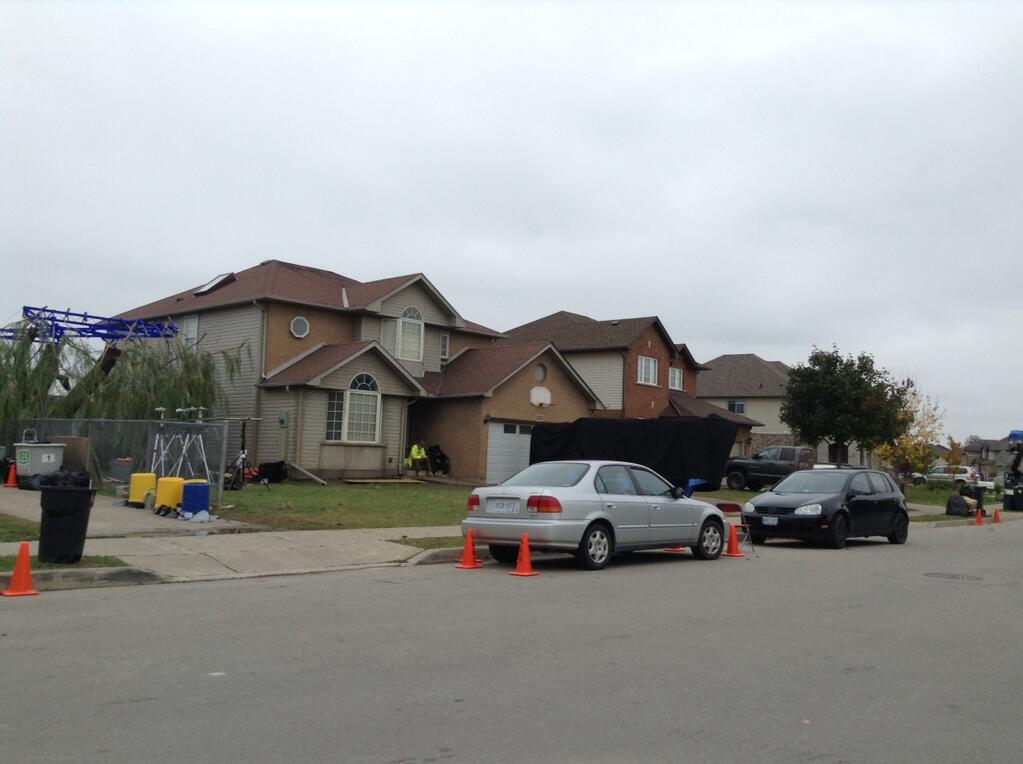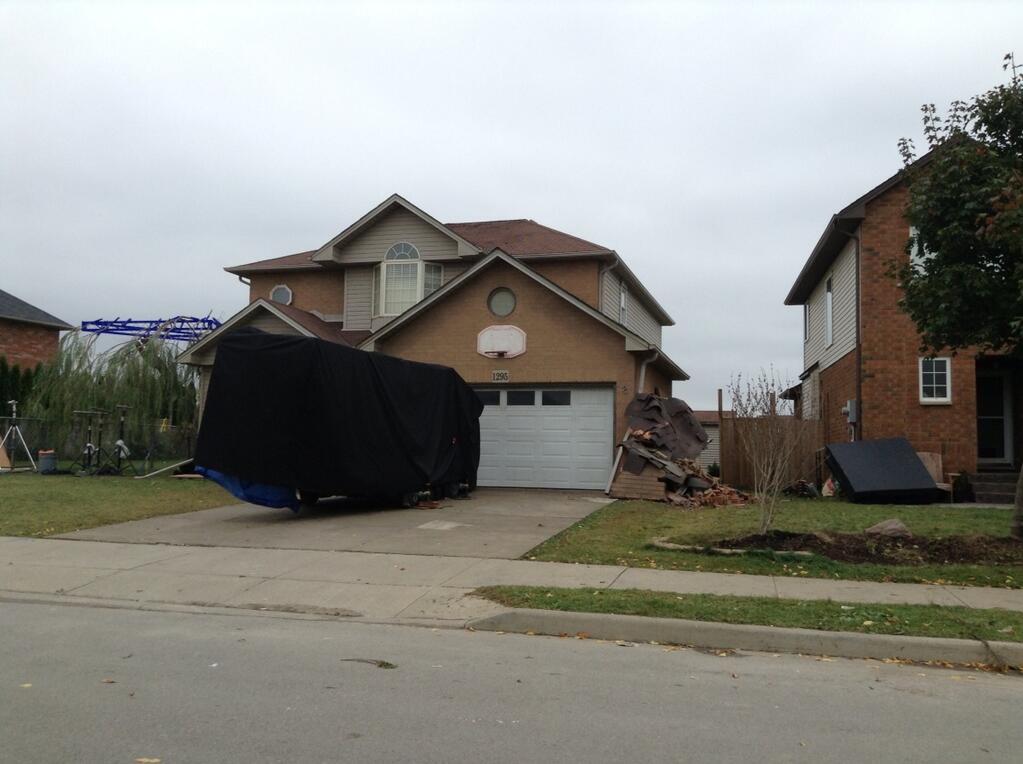 More from Twitter:
Seen in the Sheraton lobby: an AW11 'Octocopter' being used in the remake of #Poltergeist CC #OLPHamilton pic.twitter.com/fn8XnFDTwr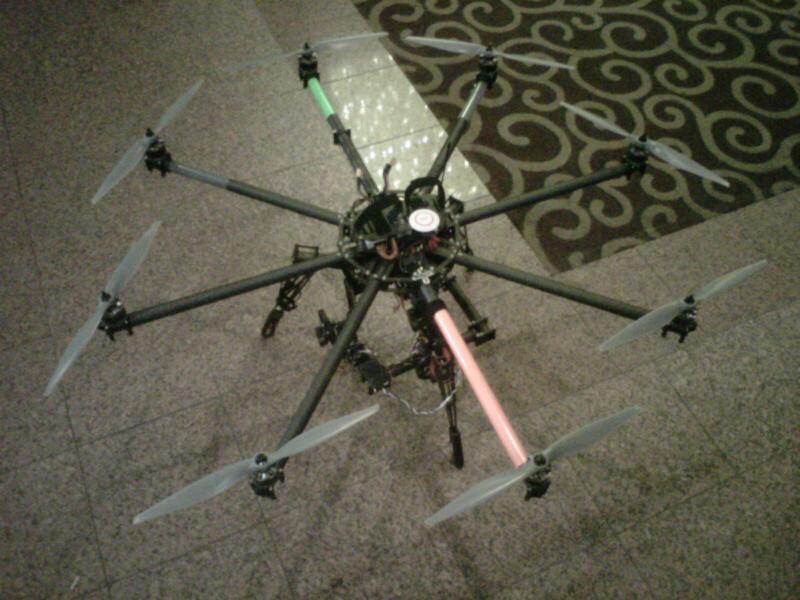 Woodchuck Flooring is really happy they sold a floor to be used in the film:
https://twitter.com/WoodchuckFloors/status/384331488075841536
We Just Sold Another Hardwood Floor That's Going To Be In A Movie! This Time We Sold A Prefinished Red Oak Parquet That Will Make An Appearance In The Remake Of "Poltergeist" That's Currently Being Shot In Toronto!

Street shot from Twitter:
https://twitter.com/JeffJoslin/status/383671144370286592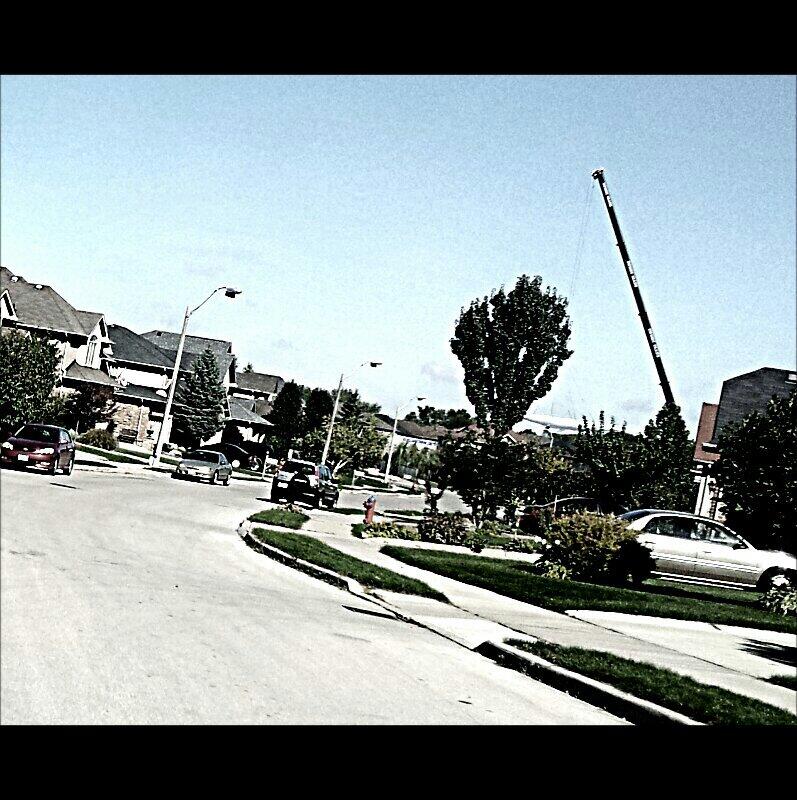 Below is the suburban neighborhood in Hamilton, Ontario where the movie is currently shooting. After about 2 and a half weeks at this location, the production moves to Pinewood Toronto Studios:
http://www.pinewoodgroup.com/our-studios/canada/pinewood-toronto-studios
The house being used as the "outdated suburban home" that the "down on their luck" Bowen family move into is the one on the right.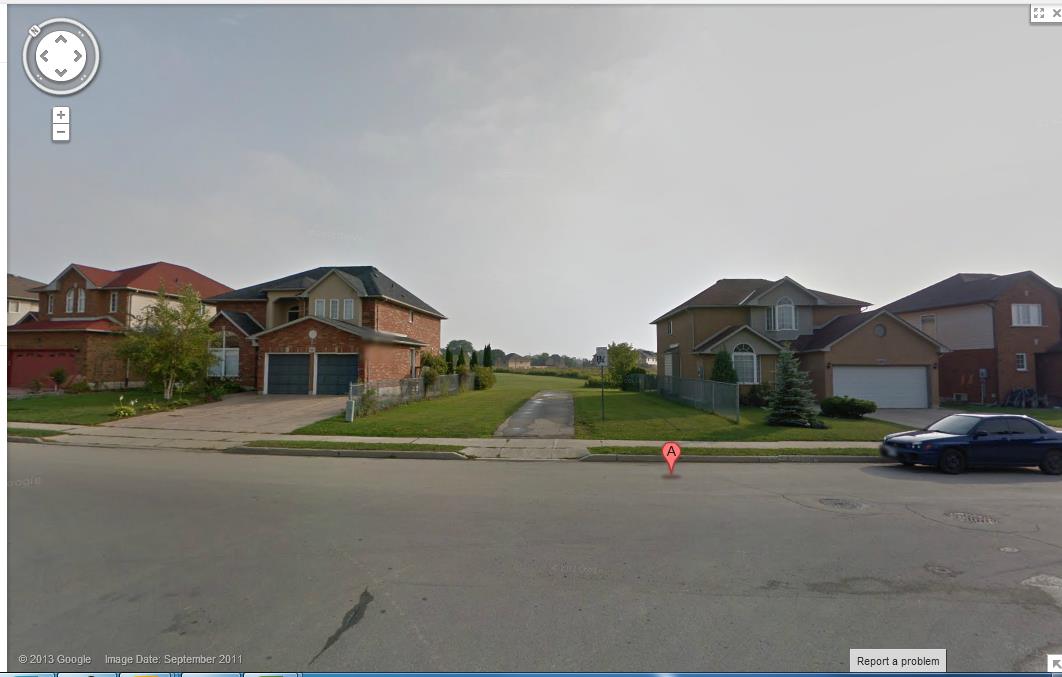 A local Hamilton, Ontario news site posted this pic right before filming got underway:
http://www.chch.com/poltergeist-filmed-hamilton/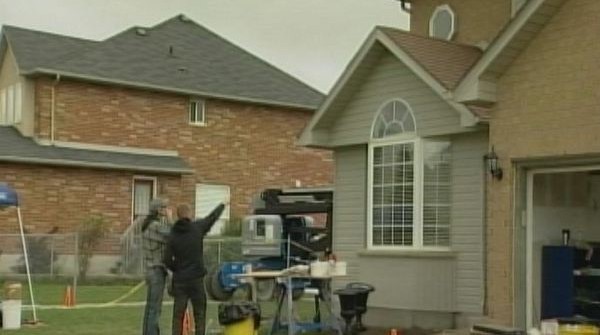 It appears the film crew might have added the round (ish) window above the main floor windows, when you compare this pic to the one (taken in 2011) on Google Earth.
And a Twitter user took this pic the week of September 23, 2013, once filming started:
https://twitter.com/michemedeiros/status/382909475943755777?ref=nf
Notice the tree that was added next to the house (in the empty lot).